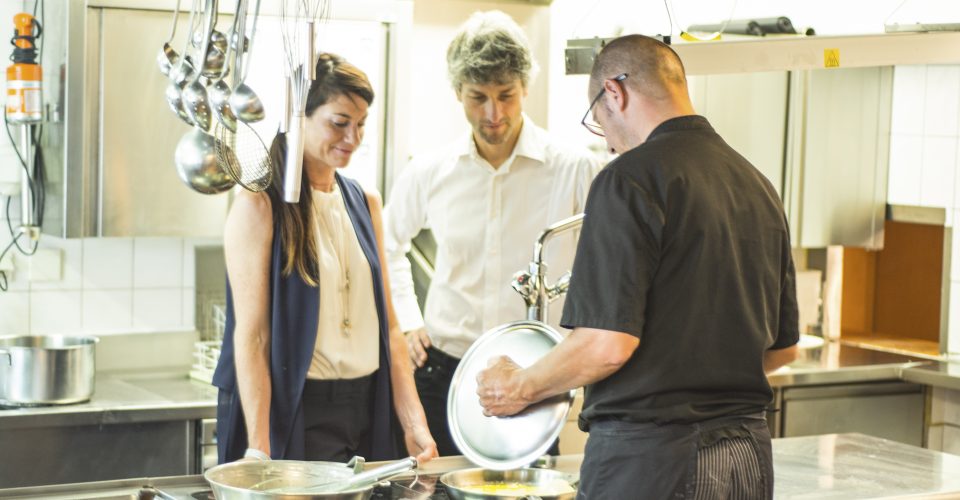 Post from 21. December 2017
Culinary lifestyle tips
To be able to start the next working week in good health, it is
important to recover properly during the weekend. Here, we at the LifeStyle
Hotel Neustift have compiled a few lifestyle tips for you which allow you to
unite culinary enjoyment with recuperative relaxation.
Baking & cooking for relaxation
Cooking and baking together is one of the
loveliest pastimes and is perfect for blocking out the often stressful daily
routine for a while.
Choose a delicious recipe (perhaps a healthy vegetarian dish) and consciously
take your time cooking: Relax while preparing your favourite recipe, enjoy a
glass of red wine and good conversation with your partner, and be enchanted by
the wonderful aromas that your kitchen takes on during cooking.
And the best thing is saved for last: Enjoy your tasty creations and spend the
rest of the evening with some relaxing tunes.
Enjoy a snack from time to time
Treat yourself to a little break during stressful
times and try to deliberate perceive your sensory impressions, such as your
sense of taste!
For example, let a piece of your favourite chocolate slowly melt on your tongue
and close your eyes, concentrating on the sweet flavour.
This conscious enjoyment has a relaxing effect on the mind, body, and soul, as
the chocolate causes the brain to release endorphins.
Relax with a cup of tea
Sitting in a deckchair on your terrace,
drinking a steaming cup of herbal tea, and letting the warm sun rays shine on
your face - does it get much cosier than this?
At the LifeStyle Hotel Neustift, we recommend a tea mix of lavender, balm, and
hops, to really strengthen the relaxing effects (our tip: Enjoy the herbal
mixture ice-cold – highly recommended for the summer months!).
We at the LifeStyle Hotel Neustift im Stubaital in Tyrol wish you many delightful culinary moments and relaxed hours!