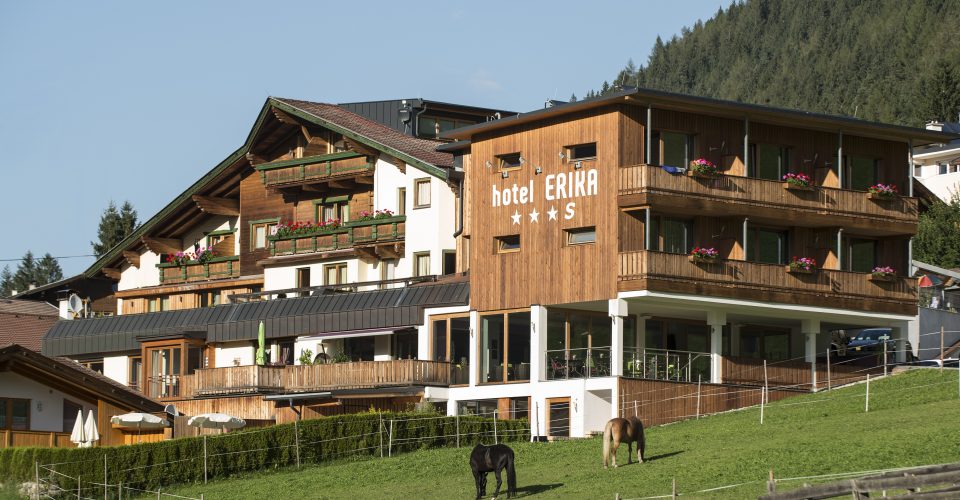 Post from 21. December 2017
We are renovating for your benefit!
The winter season is over and spring has arrived in the Stubai valley. We at Hotel Erika want more than just spring cleaning.
At the beginning of May we started hotel renovations - the building will shine in a new splendour in time for the opening of the summer season.
What details do we have planned?
The Classic rooms on the 1st floor will be converted into new Tyrol rooms with a modern countryhouse style. The furniture will be completely renewed, while some of the rooms will also be fitted with countryhouse-style oak floorboards and new Comfort bathrooms.
The terrace floors are also being redesigned. The entrance area is being extended, the dining hall is getting oakwood floor, and the sauna area including showers are undergoing a redesign.
We look forward to welcoming you back to the redesigned Hotel Erika in the Stubai valley on the 19th June.