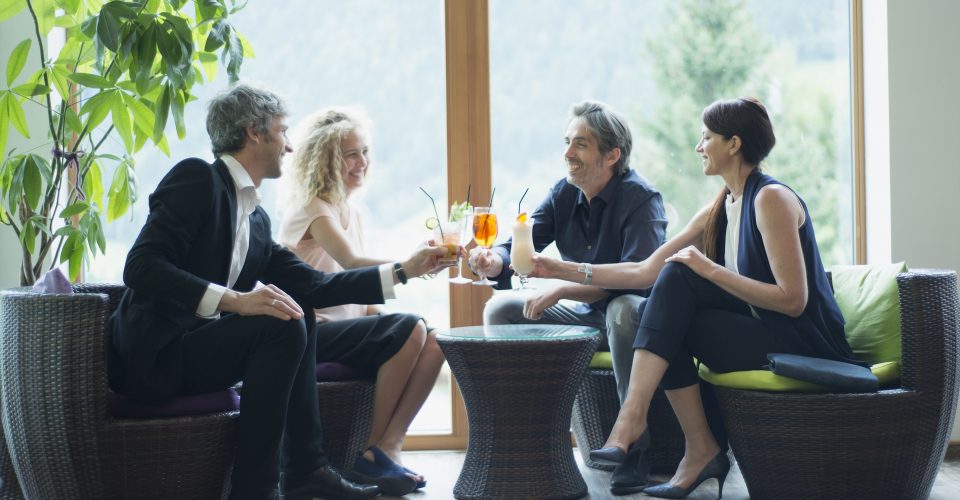 Post from 21. December 2017
Erika's barbecue tips
Like every year, our Hotel Manager and Head Chef Matthias is enjoying the summer barbecue season with his
culinary delights in our LifeStyle Hotel Neustift, the Hotel in the Stubai valley.
Here are a few tips from barbecue expert Matthias for a successful barbecue on your terrace: 


High-quality raw meat
Naturally, the quality of the meat has a huge influence on the success of
your barbecue evening. Never skimp on meat quality.
Oil the grill well
Whether you're barbecuing with charcoal or gas - brush your grill with
heat-resistant oil before firing it up, so that nothing sticks and you can
finish with the characteristic grill stripes.
Marinades make things tastier
To surprise your guests with a distinct taste sensation, we recommend
marinating the meat in season marinades. It is worth beginning the
steeping it in the marinade right in the morning and leaving it to soak in
the fridge until the evening.
Non-marinated meat should not be seasoned until
the end
To make sure the meat doesn't get too dry, don't season the meat until it
is cooked. Even spices such as pepper quickly turn black if they are
exposed to heat for too long.
Important barbecue rule: Barbecue the meat unseasoned, leave to sit on a
covered plate for 3 minutes, and then season.
Turn properly
Don't pierce the meat with a fork, but rather turn it with the tongs.
Also, don't turn the food too often and let it form a tasty crackling.

We at the LifeStyle Hotel Neustift wish you a pleasant late summer and a great barbecue season!