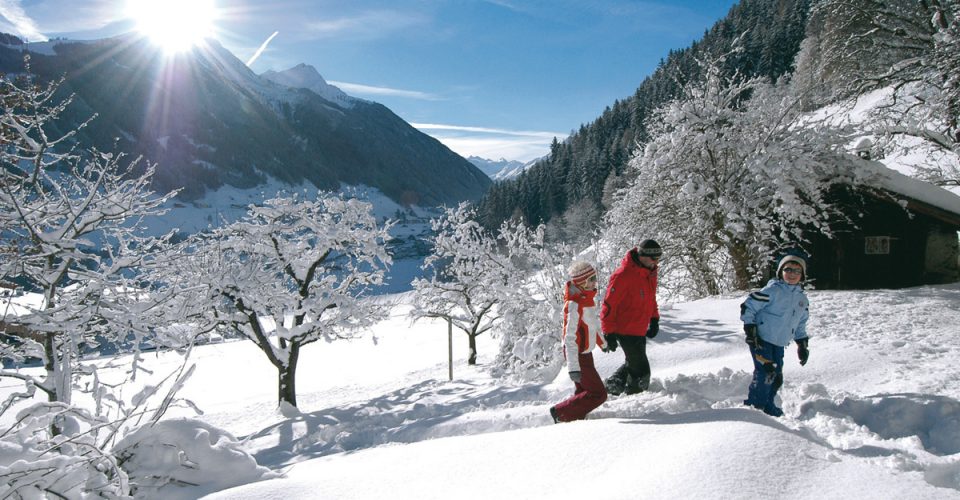 Post from 21. December 2017
Stubaital App for sports enthusiasts
Today, we at the LifeStyle Hotel Neustift, the hotel in the Stubai valley, would like to present the Stubai app to you. This is a project from our tourist association that gives our guests the chance to find out about all activities on offer in the Stubai mountain environment.
In winter, the app provides information on all ski resorts within the region, their operational lifts, the length of the ski runs, snow depth, and of course, useful map information for each resort. Additionally, guests can also find inspiration for snow-shoe hiking trips or fun tobogganing tours. Naturally, the webcams are also displayed.
In summer, it provides detailed information on hikes, such as the WildWater Trail or the Stubai High Trail, as well as on the most popular mountain bike routes and fixed ropes courses.
There are also a summit finder, alimeter, inclinometer, and a practical compass especially for hikers.

The Stubai app also displays information on current events in the region. The app is great addition to our active offering, which you can make use of during your stay at the LifeStyle Hotel Neustift ... leaving you perfectly prepared for your holiday in the Stubai valley.

You can download the app here. 

We at the LifeStyle Hotel Neustift wish you happy browsing!